The trout and redfish are coming out of the drains and marshes.  And guess what, we are ready for them!  Being stealthy and having the right presentation has been key for my anglers. Once you get the bite, hold one because these fish are going to be big!
There have been some really fat trout around as well and it's only going to get better.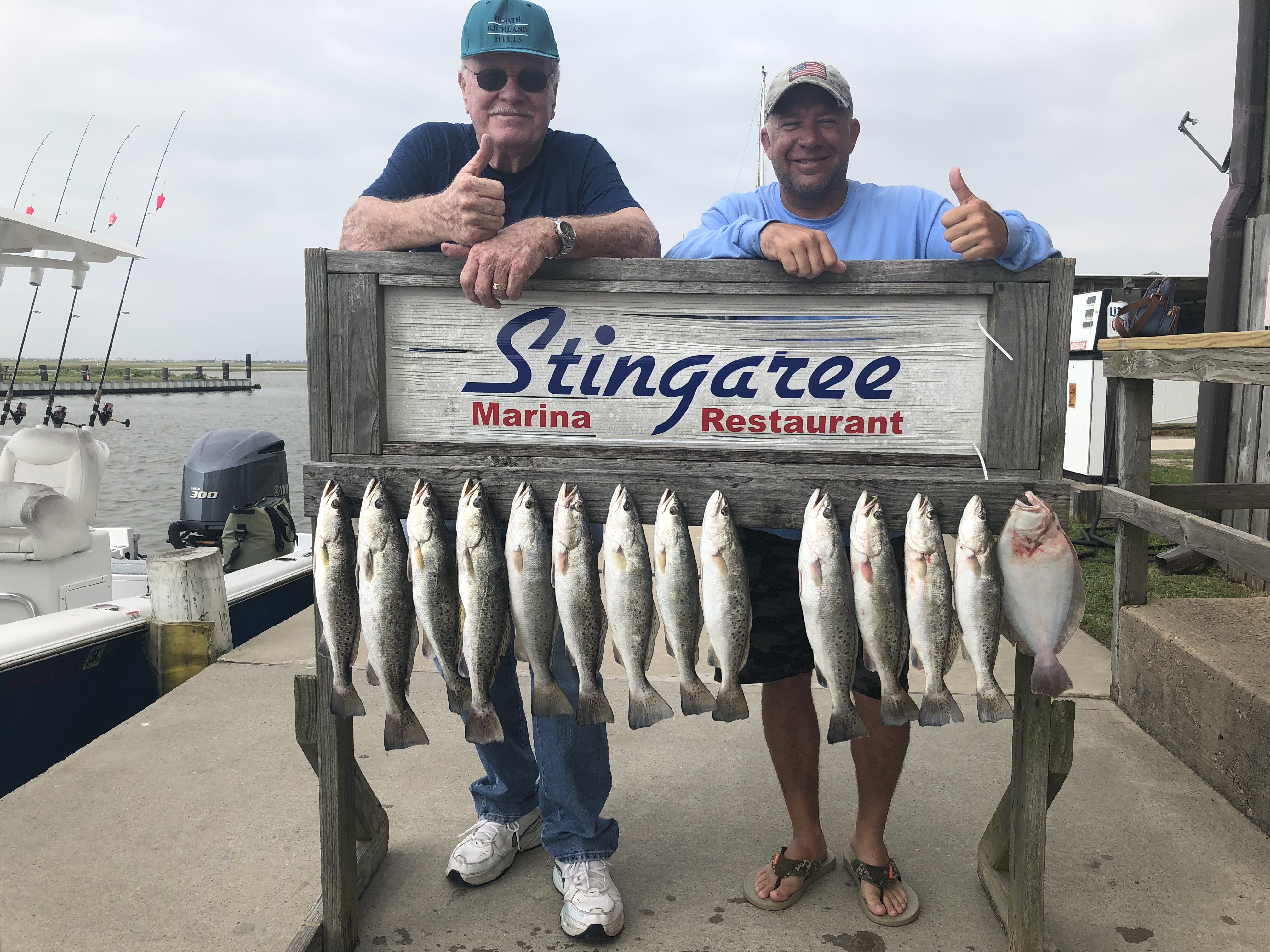 I stil have dates available  here in April and starting to book our May and June Season.  I recommend you call me as soon as you have your dates, so you can get in the calendar.
Tight Lines,
Captain Chad